IT Salaries in Ukraine
Ukraine continues to be a sweet spot for software development outsourcing, offering the best price to quality ratio. If you are planning to hire a Ukrainian programmer, you should know that the average developer salary in Ukraine ranges between $2K and $5K a month.
Depending on their experience and level of workplace responsibility, the annual salary of a Ukrainian developer in Kyiv, Dnipro, Kharkiv, and Lviv can be as low as $24K or reach over $72K.
Most Popular Technologies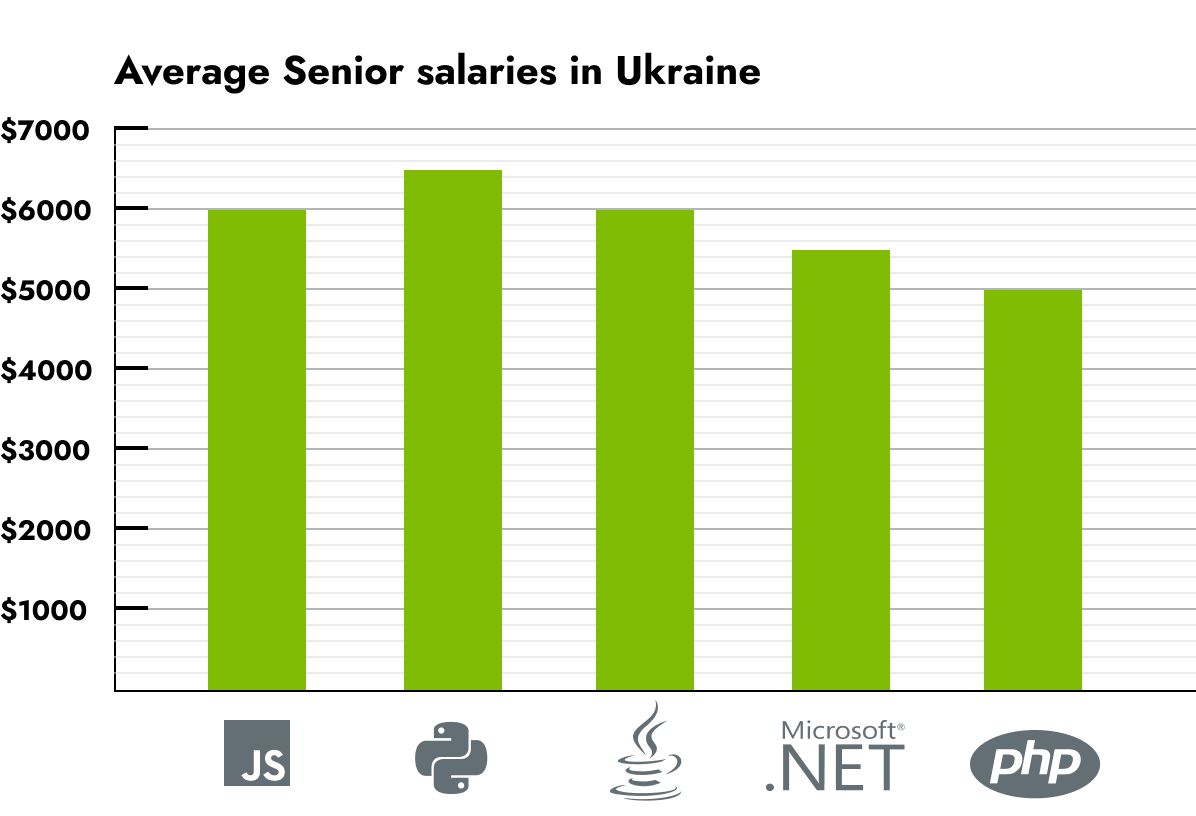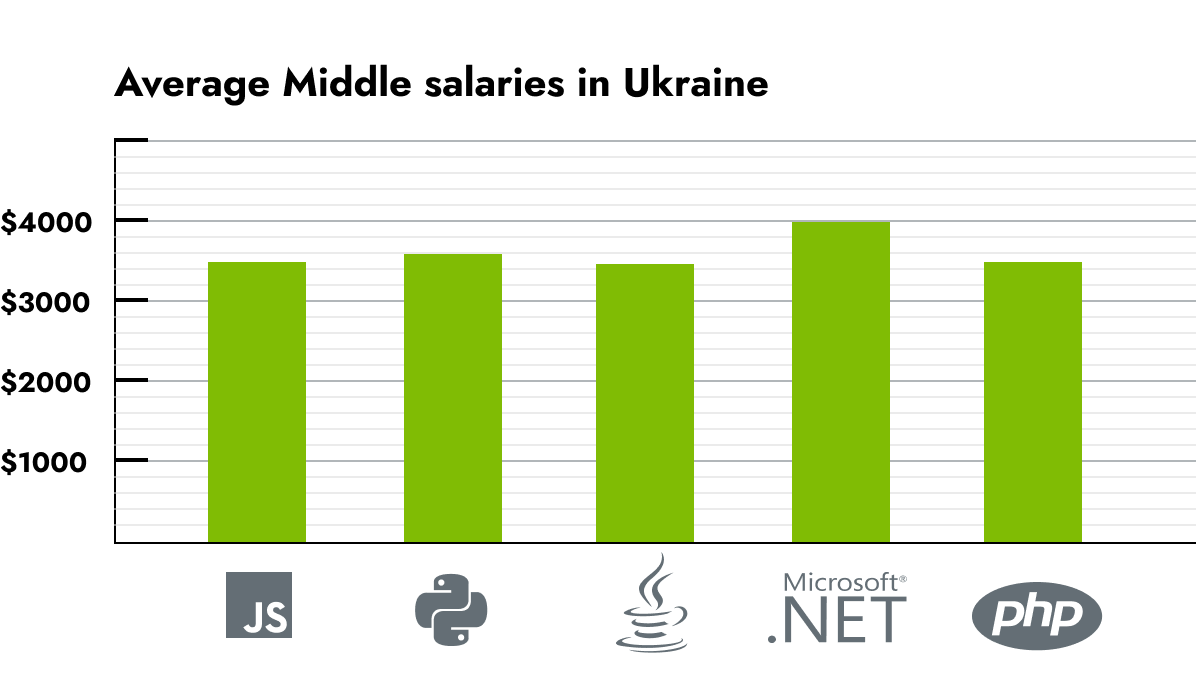 Average JavaScript Software Developer Salary in Ukraine
JavaScript is an absolute favorite of programmers all around the world. This technology is a primary coding tool for 13.8M tech professionals worldwide. The Ukrainian JavaScript community has about 8K active members. According to our LinkedIn research, Ukraine has about 3K senior developers, 3K middle-level engineers, and more than 2K junior specialists working with this programming language.
According to PayScale and SalaryExpert, the average monthly salary of a full-stack JavaScript developer in Ukraine is $3.6K a month. While it is one of the most popular programming languages, JavaScript specialists are still in high demand. This points to the considerably high salaries of front-end developers in Western countries. However, our research showed that average developer rates in Ukraine are much more affordable than in the US or the UK.
According to DOU platform, junior JS developer in Ukraine income is around $900 per month.