What is
LinkedIn X-ray Search for IT Recruiter
LinkedIn X-ray Search – Boolean Google
LinkedIn is recognized as the largest professional network. According to internal statistics, the community consists of 830 million members from 200 countries and regions worldwide. Just imagine how efficiently you can make new contacts by implementing this method. The main thing is not to get lost among many profiles. LinkedIn X-ray can become your assistant in this. Do you know what it's useful for? We will answer this question in detail below and consider tools that will expand the capabilities of LinkedIn Xray.
Briefly About the Main:
The Value of LinkedIn X-ray
Let's start with a necessary clarification: Xray is a variation of the boolean method. Such sourcing has long been appreciated by recruiters looking through many profiles to attract worthy candidates. Experts consider this method the basis of recruiting art which is also helps our IT recruitment agency.
The search is performed using logical operators. Words and phrases can be combined using standard conjunctions and prepositions (we will tell you how to use them later), as well as punctuation marks (quotes, brackets). By using different operators, you can focus on the target audience and search for specialists with specific characteristics.
X-ray is a more targeted search technology. It analyzes the information on a particular website, scanning it for keywords. You can get pages indexed by search engines, including cached (old) versions. Google X-ray search allows you to find relevant resumes through a well-known Google search.
LinkedIn Xray is called a unique tool for selecting relevant profiles on the social network of the same name. You can use any keywords that characterize a specialist: location, company, position, education, courses, skills, experience level, etc. Those who have learned to combine them with operators correctly have more chances to find and hire vetted candidates.
Using LinkedIn X-ray Effectively
Using X-ray for search on LinkedIn is easy if you figure out what a particular operator means in advance. Common variants:
Quotation marks. Helps to find the exact result when a query in LinkedIn X-ray contains more than one word. Example: query "backend devs" will show it exactly. If you write without quotes, then the results will be different: "backend", "devs", or both of them.
NOT (minus sign). Shows the LinkedIn X-ray what to remove. Example: if you are looking to hire devs to work in-house, we recommend writing: devs NOT outsourcing. The system will ignore profiles associated with this format. Important: for LinkedIn X-ray, you can write any amount of NOT.
OR. Helps to find the result in LinkedIn X-ray for any stated words (or two simultaneously). Example: backend devs OR frontend devs
AND. Combines a number of elements to specify a query. Example: backend devs AND frontend devs. You will get results for both queries as if you googled twice.
Brackets. Needed to combine different words and phrases. It allows applying operators to all components inside the brackets. Example: (developer NOT outsource) OR (backend developer AND frontend developer NOT outsource)
Such requests are used for search engines (Bing, Google X-ray search) and resources with a professional audience. In addition to LinkedIn, Xray can be practiced on Twitter, Stackoverflow, GitHub, etc. To achieve accurate results, we recommend choosing different operators.

Consider LinkedIn X-ray search as a standard example:
Start with a site operator to target a social network. You will also need pub or in
Write the first key phrase in quotation marks.
Decide what connection will be between the phrases, and add an operator.
Write the second key phrase in quotation marks.
Write additional keys with the operator for clarification.
What should be: site: LinkedIn.com/in/ "mobile dev" AND "web dev" OR "desktop dev"
By properly formulating queries and changing operators while working with LinkedIn, you can expand your X-ray results. We recommend testing free digital tools.
How to Simplify Xray Search: 3 Easy Tools for LinkedIn
Recommended by Our Recruitment Agency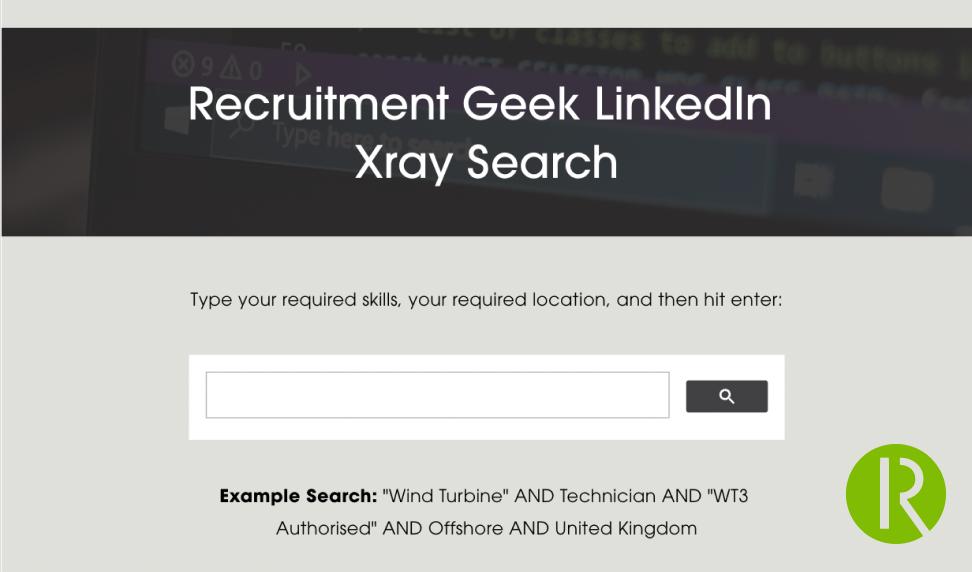 When it comes to LinkedIn X-ray, it's impossible not to think of this tool. Perhaps it is known to everyone who is searching for new skills and hiring specialists: an HR manager, recruiter, or business/sales specialist.
The tool helps to find existing profiles by such characteristics as skills and location – these characteristics the recruiters are focused on. You need to create a request and add LinkedIn search operators to it. Results can be sorted by relevance and date directly in Google.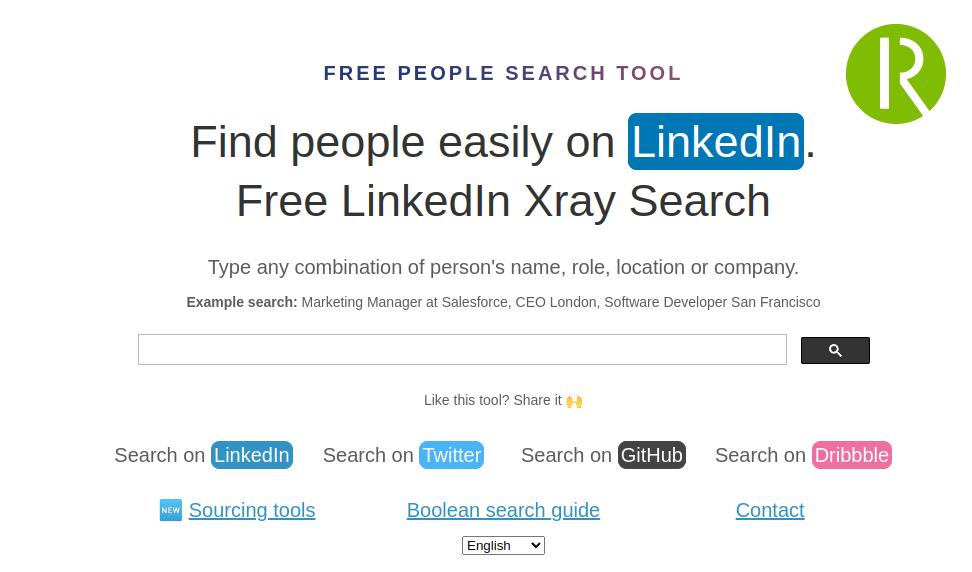 This is also a famous service from the LinkedIn X-ray area. You enter a combination including name, job title, location, or company. The results are easily sorted by date and relevance.
The tool supports several regions: Poland, the USA, Germany, France, India, Indonesia, Ukraine, and others. Thus, your opportunities to attract an ideal employee with the help of LinkedIn Xray are greatly increased. Especially if you are actively working with other platforms, for example, GitLab and Dribbble.
For beginners, the website has an informative guide that shows the nuances of using LinkedIn Xray with examples. Another section describes online platforms, resume databases, and many interesting tools.
3. Lisearcher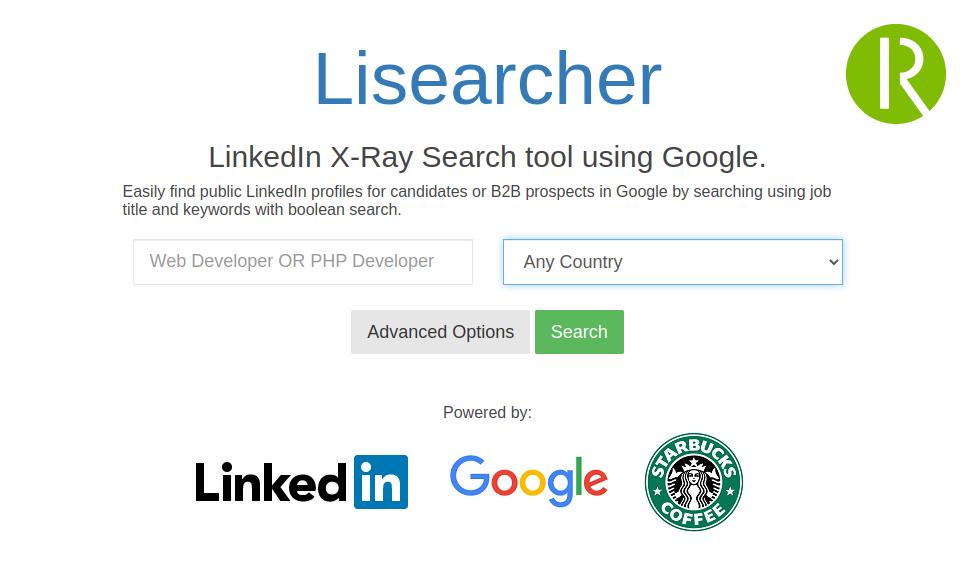 This tool is suitable if you use xray to find new contacts (clients or candidates) via LinkedIn. It has something that similar services do not have. So, it is based on Google xray search to scan profiles and give the most relevant results.
Lisearcher has basic and advanced options:
Basic: Keyword panel and multi-country dropdown list.
Advanced: two additional panels for keywords that are needed/not needed.
After completion, a link is provided, available to copy or open in a search engine window. In the latter case, you are taken to Google X-ray search page. It is a trusted assistant for those who want to do Linkedin xray on keywords more quickly.
Benefits of LinkedIn Xray
Although Google X-ray search has a wide range of options for finding contacts, mostly if you need to focus only on LinkedIn. The technology of LinkedIn X-ray comes to the rescue here. Mastering it is not a problem, even if you are not familiar with the nuances of X-ray search on Google. It is enough to read the guide on this topic carefully.
By learning how to manage LinkedIn X-ray competently, you will:
Get access to a huge pool of talent from different fields.
Focus on a specific audience.
Get rid of useless queries and results.
Eliminate the complexities and limitations of LinkedIn that have bothered you for a long time.
Minimize the routine of monitoring new talent.
Mastering X-ray Google search and LinkedIn X-ray means increasing the chances of hiring the best specialists. You can get the most valuable talent for your business since this technology allows you to find any skills worldwide.